Music scores
Printed from: Midi East Music
Topic URL: http://www.abdallahsafar.com/Forum/topic.asp?TOPIC_ID=22313
Printed on: 08/19/2017
Topic:

---
Topic author: Jano Subject: Music scores
Posted on: 12/29/2009 04:23:42 AM
Message:

I wonder if anybody know where I can fiend good arabic music scores for arab music or any oriental music.

Abdallah why not making a forum for scores aswell, besides it's as important as styles and samples?? This would be intresting for people who can read music scores and for those who can write them.

Please think about it ;) thx!

Happy new yeah!

Jano
Replies:

---
Reply author: Musahanhan
Replied on: 12/30/2009 05:09:41 AM
Message:
I agree
there are very few scores out there





"Happiness is a state of mind" Musa Hanhan
http://www.sabababand.com/
http://www.rockasa.com/

---
Reply author: elcapitan
Replied on: 12/30/2009 11:45:24 AM
Message:
Jano, do a search for Vasken Habib. He has a very good collection of scores for modern and immortal songs. He has a website where you can view some samples. I own a few of his books and they are very good. All songs come with the lyrics and the bass notes (akorat).

You can also order the set from Audio Minds. I agree too, it would be nice to have a section dedicated to scores, or even the maqam for the songs.

Hope this helps.

Korg Triton Extreme + MOSS / Korg PA800 / GEM WK2OR
---
Reply author: admin
Replied on: 12/30/2009 3:52:44 PM
Message:
No problem we will make a section for Music Scores in the new Forum soon.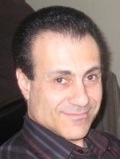 Abboud
Korg PA2X-Pro/Triton Extreme/Kurzweil K2661/Power Mac G5 Quad 2.5 ghz/MacBook Pro Core 2 Duo/Logic Studio/Cubase 5 Studio/Mbox2 PT 8 LE.
---
Reply author: Jano
Replied on: 01/03/2010 06:40:11 AM
Message:
This is amazing indeed he has a lot of books... thx a lot al capitain, thank you Aboud this is so genereous!

In june I'll go to syria, to get Music Scores from great musicians there, and if it's allowed I'll put them in the Music Score secetion.

Thanks a lot for the great help!

greetz

Jano
---
Midi East Music : http://www.abdallahsafar.com/Forum/
© 2000-2002 Snitz Communications